With Kabir & Camille Helminski, Authors, Poets, Translators
We have broadened the vision of our Costa Rica retreat from writing to creativity,
realizing that once the imagination of the soul is set free, anything is possible.
Far removed from the pressures and conventions of modern life,
in this pristine environment, amazing openings have taken place…

7 nights from: February 1st to February 8th, 2020
Awakening Expression, Beyond the Matrix. Finding our voice; working with metaphor, symbols, sensory detail; escaping our own cliches, breaking through expectations; perfecting our craft; finding the sacred in the mundane. From stream of consciousness to the classical forms of quatrains and ghazels, creativity is something authentic, individual, and mysterious. Creativity is about awakening the powers of imagination, and also about emotional honesty. What we mean by "the Matrix" is everything that keeps us stuck in a false reality — some of it socially engineered, some of it self-imposed.
A spiritually oriented creativity retreat at the beautiful Zen Spirit Yoga Retreat located right at the pristine Playa Coyote on the Pacific Coast, Guanacaste, Costa Rica (zenspiritcr.com) This event is appropriate for anyone who wishes to improve their capacity for expression, access their imagination, and increase their appreciation of spiritual arts, literature, and culture.
A video about the 2019 Costa Rica Writer's Retreat: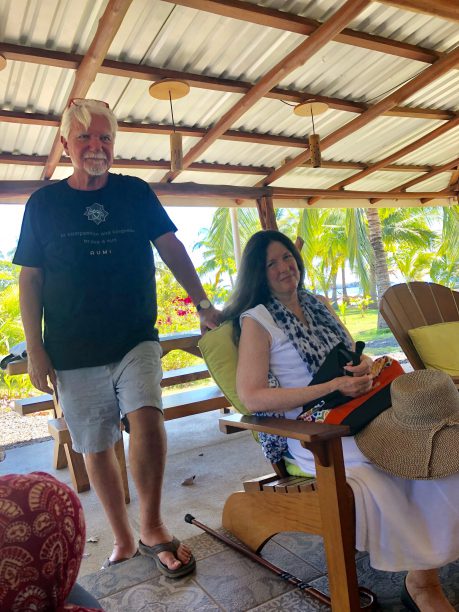 We will focus on the power of writing to explore the soul, the world we live in, and the nature of reality. About 4 hours each day will be spent in scheduled sessions, including one meditation session per day, leaving abundant time to appreciate the natural beauty of the ocean and the Costa Rican environment. Limited to about 24 people.
Three meals per day of the highest quality natural foods with vegetarian and vegan options.

Travel: Fly to Liberia, Daniel Oduber Quiros International Airport (LIR), Costa Rica
Upon your arrival into Liberia, Zen Spirit can arrange for you to be met by a shuttle which goes direct to Zen Spirit (about 2 hours).
You may also choose to arrive earlier in Costa Rica and rent a car. We will help to coordinate arrivals of guests and potential ride sharing.
Rates :
Double occupancy (King Room) $2000 per person (per week)
Triple occupancy (Quad Room) $1800 per person (per week)
Single Occupancy (small singles) $2500, if available (per week)
If you prefer, a check can be made to Threshold Productions, and mailed to 1288 Cherokee Rd., Louisville, KY. 40204 However, first send an email to Rahima to confirm availability: rahima.mccullough@gmail.com