Practices of Spiritual Intelligence
With Kabir & Camille Helminski, and special guests including
Robert Abdul Hayy Darr, internationally respected author, Sufi teacher
and Sufi musicians Amir & Nasreen Etmenazade.
Join us for these days of spiritual practice, music, poetry, conversation, and friendship.
The Mercy Center, Burlingame, California
(a few miles from San Francisco Airport)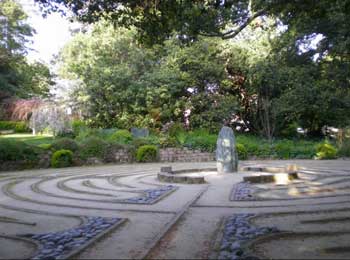 Living a full and purposeful life requires a unity of heart and intelligence. To understand the nature and purpose of our human intelligence is vitally important to our fundamental well being and happiness. Every human being carries an inheritance of spiritual intelligence, which is the reflection of Divine Intellect on the human plane. The particular, individualized intellect of each human being is potentially a portal for the streaming of Universal Intellect, the awesome intelligence that nourishes our individual intellect.
The Mercy Center requires us to send a list of attendees one month in advance.
The prices below reflect early registration and will rise by $35 on February 1.