Why we need your support
Please consider supporting the unique work of Threshold Society.

Never has the need been greater to awaken people to the possibilities of spiritual development
and the responsibility inherent in being born a human being.
For more than forty years Threshold has been developing a culture of spiritual practice and wisdom, rooted in tradition and yet attuned to contemporary needs.
Your generous donation will support the continued sharing of the teachings of this tradition through scholarships, publications and overhead, dergah maintenance, and media development.
In the US, Threshold Society is a 501 c3 non-profit corporation, so your contributions are fully tax deductible to the extent allowable by law. You can view our financial policy here.
See multiple giving options below including mailing and UK accounts:
PayPal Donations
Use your Credit Card/PayPal to make a tax deductible donation.
Single Donation:
Make a one time contribution to Threshold Society:
Monthly Donation:
Or select a monthly donation option to set up a regular contribution:
Donate monthly to Threshold Society
Option 1 : $10.00USD – monthly
Option 2 : $33.00USD – monthly
Option 3 : $50.00USD – monthly
Option 4 : $100.00USD – monthly
Option 5 : $400.00USD – monthly
Transfer Bitcoin
bc1qzz59dwgyy2j0d27pfv5vnwfqh2aa5vk6fcw02m
Transfer Ethereum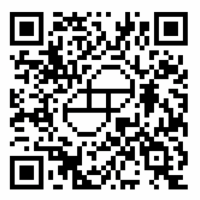 0x3550B1df4a7FE4e282303A1Da54258C0aE948D71
Mailing
Checks may be made out to Threshold Society and mailed to:
Threshold Society, Treasurer, PO Box 45143, Madison, WI 53744-5143
If you wish to set up automatic bank draft withdrawals or regular credit card payments,
please contact our US Treasurer, Rahima.
UK Donation Options
Due to a number of considerations including more streamlined international banking options, the Threshold UK charity has decided to close and reintegrate with Threshold US. Friends in the UK can continue your donations by monthly standing order or occasional offerings by using a new account (details below) if you do not wish to use PayPal. This collects in pounds sterling and you will not incur any currency exchange fees. Please note that gift aid can no longer be claimed for UK donors.
New UK Threshold account details
Account Name: Alif International
Sort code: 231470
Account no: 47155884
As there will no longer be a UK charity, there will be no UK trustees or treasurer. Your main Threshold financial contact will be Rahima McCullough (rahima.mccullough@gmail.com).
You can view our financial policy here.