Why we need your help
Ramadan is the time when we gratefully acknowledge the bounties we have received, materially and spiritually, and consider how we might responsibly share and support the needs of the wider world. Please consider supporting the work of Threshold Society.

Never has the need been greater to awaken people to the possibilities of spiritual development
and the responsibility of being born a human being.
Your generous donation will support overhead,
dergah maintenance, media development, publications, and scholarships.
Threshold Society is a 501 c3 non-profit corporation,
so your contributions are fully tax deductible to the extent allowable by law.
See multiple giving options below:
PayPal Donations
Use your Credit Card/PayPal to make a tax deductible donation.
Single Donation:
Make a one time contribution to Threshold Society:
Monthly Donation:
Or select a monthly donation option to set up a regular contribution:
Donate monthly to Threshold Society
Option 1 : $10.00USD – monthly
Option 2 : $33.00USD – monthly
Option 3 : $50.00USD – monthly
Option 4 : $100.00USD – monthly
Option 5 : $400.00USD – monthly
Transfer Bitcoin
bc1qzz59dwgyy2j0d27pfv5vnwfqh2aa5vk6fcw02m
Transfer Ethereum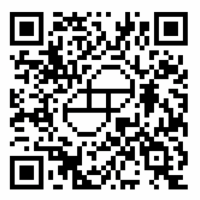 0x3550B1df4a7FE4e282303A1Da54258C0aE948D71
Mailing
Checks may be made out to Threshold Society and mailed to:
Threshold Society, Treasurer, PO Box 45143, Madison, WI 53744-5143
If you wish to set up automatic bank draft withdrawals or regular credit card payments,
please contact our US Treasurer, Rahima.
UK Donation Options
Please contact our UK Treasurer Siema if you are eligible for gift-aid.
Our bank details are:
The Co-operative Bank
Account Name: Threshold Society UK
Account no: 65480005
Sort code: 089299
Threshold Society UK is a registered charity in England and Wales. Our charity number is 1149874.