Practices of Coherence
UK Annual Retreat Aug 24-26/27, 2018
Gaunts House, Dorset
With Shaikh Kabir and Shaikha Camille Helminski
Selcuk Gurez, Master Mevlevi Musician from Turkey
Jeremy Henzell-Thomas, Visiting Fellow, University of Cambridge

During times of change and challenge, our refuge and strength is the holy Mysterion accessed through the Heart.
Join us for a contemporary experience of sacred space, beauty, friendship, whirling, music, poetry, and prayer in beautiful countryside with precious community!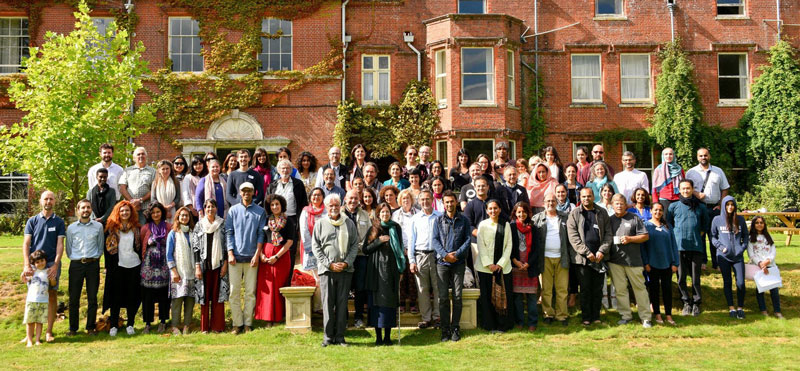 Gaunts House 2017 […]
An introduction to Sufism and spiritual psychology, developed by Shaikh Kabir Helminski in the form of a 99 Day Program, providing a structure for spiritual practice through study, awareness activities, and correspondence with a mentor.
Threshold Society, Kabir and Camille, and Baraka have offered a number of eCourses which can still be taken. These courses offer daily emails with selections and commentaries to guide you through a reflective process lasting between 30-49 days, depending on the course. "Rumi – Living a Spiritual Life" also includes sound files of the selections read by Camille or Kabir.