Choose among these classics from Threshold Books.
"Threshold Books COVID-19 Care Package"
(USA shipping only)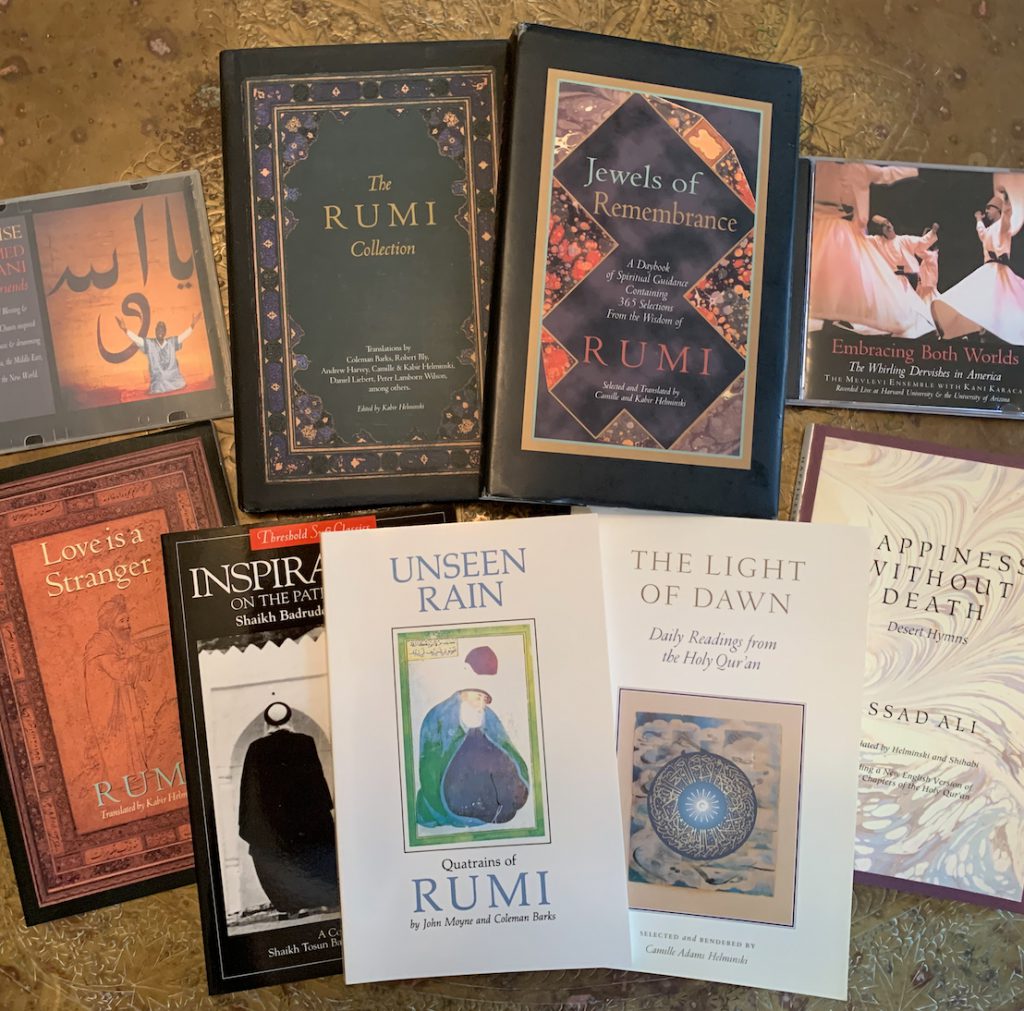 Choose any three items from this list of paperback books and CD's and receive all three at the discounted price of $25 including shipping (US only).
Or choose one hardcover book and two of any of the others for $30 including shipping. Ship to yourself or to cheer a friend (US only).
(See our bookstore pages for item descriptions)
Hardcover books:
Jewels of Remembrance (Selections from the Mathanwi Books III-VI); The Rumi Collection (Various translators).
Paperback book options:
Unseen Rain (Quatrains by Coleman Barks); Love Is a Stranger (early translations of Rumi by Kabir Helminski); The Light of Dawn (Quran Selections translated by Camille Helminski); Inspirations on the Path of Blame (Shaikh Badruddin & Tosun Bayrak); Happiness without Death (Desert Hymns by Asad Ali).
CD's
"Praise" by Ahmet Tijani and friends; "Embracing Both Worlds" (Music of Sema recorded on tour 1999)
OR MAIL YOUR CHOICES AND A CHECK MADE OUT TO THRESHOLD PRODUCTIONS TO:
RAHIMA MCCULLOUGH:
6201 Devon Ct.
Madison WI 53711