INTEGRAL SUFISM: Living Tawhid (The Practice of Oneness)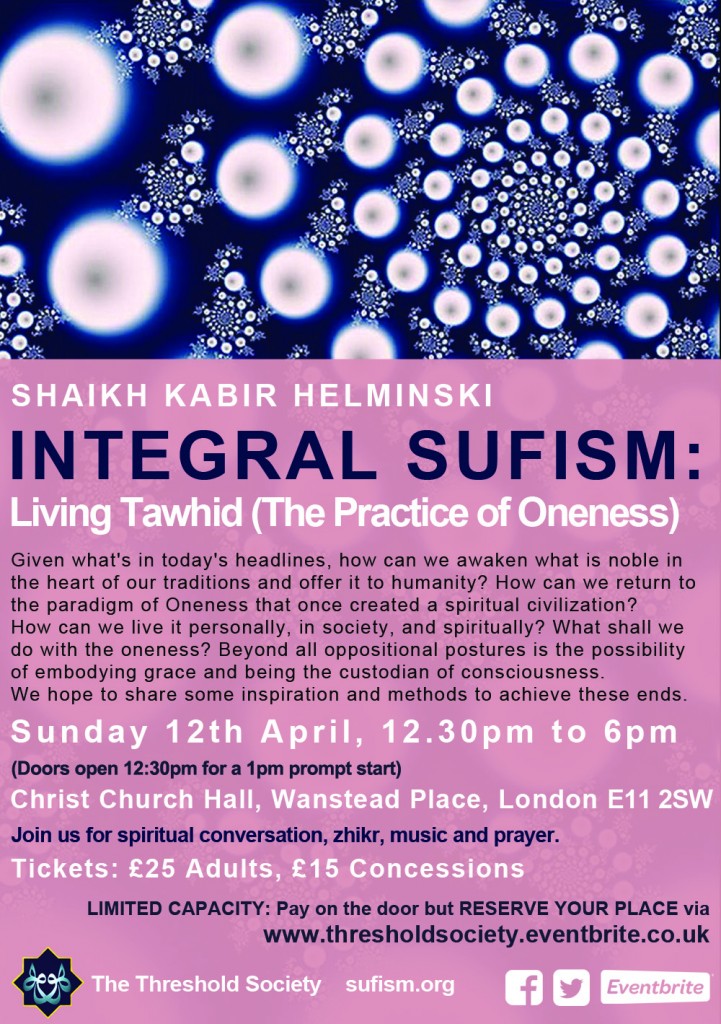 Sunday 12th April
With Shaikh Kabir Helminski
& Amir Koushkani (master Sufi musician)
Given what's in today's headlines, how can we awaken what is noble in the heart of our traditions and offer it to humanity? How can we return to the paradigm of Oneness that once created a spiritual civilization? How can we live it personally, in society, and spiritually? What shall we do with the oneness? Beyond all oppositional postures is the possibility of embodying grace and being the custodian of consciousness. We hope to share some inspiration and methods to achieve these ends.
Sunday 12th April, 12:30 to 6pm. Talk begins promptly at 1pm.
Christ Church Hall, Wanstead Place, London E11 2SW
Tickets: £25 Adults, £15 Concessions. Pay on the door.
We have limited capacity so we would ask you to please reserve your place via eventbrite to ensure you do not miss out: thresholdsociety.eventbrite.co.uk
The Spiritual Psychology of Sufism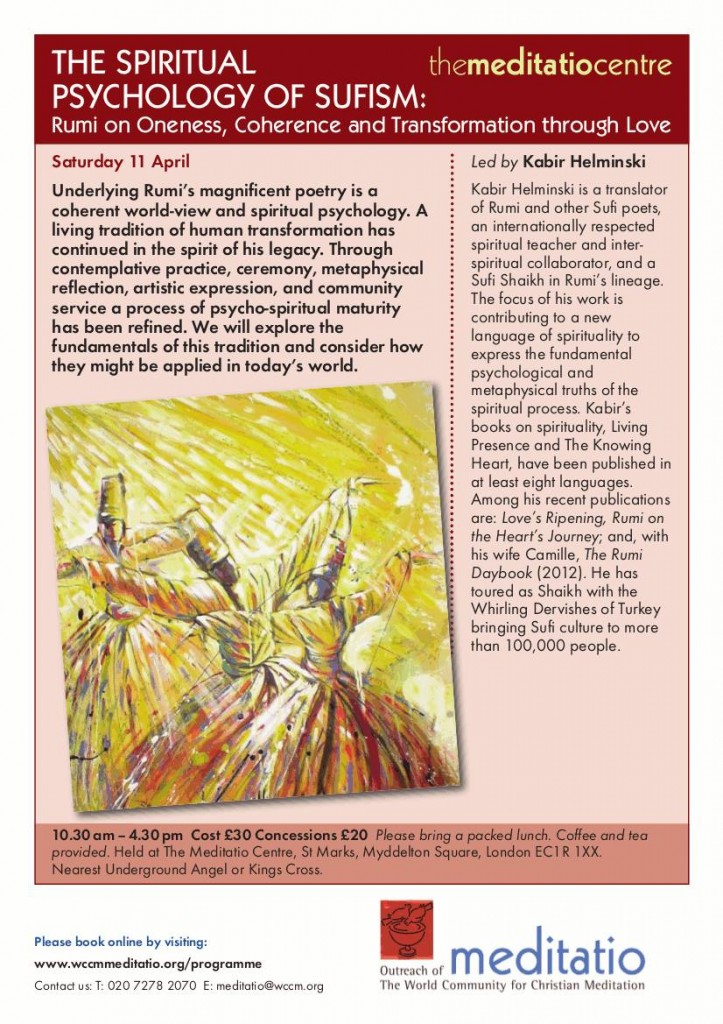 Saturday 11th April
Shaikh Kabir will also be offering an event for a different audience and context (Christian, psychology-oriented, a beginner's talk on Sufism) at The Meditatio Centre in Islington on Saturday 11th April, but he considers the Wanstead talk a priority for Threshold friends.
Underlying Rumi's magnificent poetry is a coherent world-view and spiritual psychology. A living tradition of human transformation has continued in the spirit of his legacy. Through contemplative practice, ceremony, metaphysical reflection, artistic expression, and community service a process of psycho-spiritual maturity has been refined. We will explore the fundamentals of this tradition and consider how they might be applied in today's world.
Saturday 11th April, 10:30 to 16:30
The Meditatio Centre, St Mark's, Myddelton Square, London EC1R 1X
Cost £30.00, Concession £20
Please bring a packed lunch, drinks will be provided.
Book online
Contact thresholdsociety@yahoo.com if you have any questions.