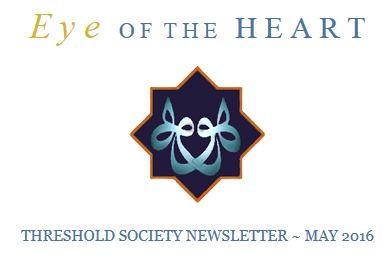 Visit Our New Blog Channel: The Living Tradition
Threshold has started a collaborative blog channel called The Living Tradition on Patheos.com.  We will be publishing at least six blogs per month around the theme of how Sufism can be lived in the contemporary world. Anna Rohleder, Daliah Merzaban, Daniel Dyer, Mahmoud Mostafa, and Shaikh Kabir are starting this off, and other writers will be invited over time. We hope to share a fresh Sufi perspective that is rarely represented online. To get started you might want to read Anna's original and intriguing  "5 Early Indications I Was Destined for Islam".  So go to www.patheos.com/blogs/livingtradition and "follow" The Living Tradition.

***
Reflection on April's theme: Prayer (dua) is a technique to manifest the divine names latent in our being.
~ Rahima McCullough (Wisconsin, USA)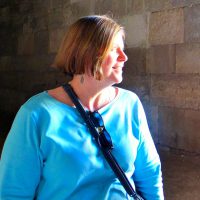 My reflections on this theme took me back to the first time I was taught the divine qualities were part of me — that I was created with that divine potential. This was a revelation to me. I was taught that I was born a sinner in need of salvation. What a shift in perspective. I was created with the divine names latent in my being? God "stamped" me with my true character before I was born? It was from my "meeting" with Mevlana and the Islam I found in his words that I learned this amazing lesson. It was and is an important lesson for me, and over the years I have had the feeling that Allah was making sure I learned and remembered it.
At the end of the first Threshold Society summer retreat I attended, the new book Jewels of Remembrance was available. I opened the copy I had just purchased with a short prayer that I would receive a final lesson to take home with me. I opened to the poem "Why Are You Milking Another?" which included these words:
An endless fountain of milk is within you:
why are you seeking milk with a pail?
You are a lake with a channel to the Sea:
be ashamed to seek water from a pool;1
These words released a dam of emotion because it was still difficult to believe this concept. As if to reinforce the lesson, I had a dream, which is as vivid today as it was then. In this dream, there was a person who seemed to be looking for something, covered in dirty, heavy robes. Bent over and trudging down a dark path, the person held the hands of two beings; on one side, a child whiney and acting out, on the other an old hag wagging her finger and nagging. Suddenly the person stopped and as she straightened, the dirty, heavy robes fell away to reveal a beautiful being, radiant and majestic. The child and the hag didn't just disappear but were lovingly enveloped in the light of the being's skirt.
Years later sitting on the grass at Casa Paloma during a retreat we were given selections from Mevlana to read. The one I received was called "You, Yourself, Are the Melody" and included these words:
Your origin is noble, your nature awesome.
Invulnerable in spirit, your beauty comes from within;
you belong to the Majestic, a ray from the light of God.
What have you seen of your own still-concealed beauty?
One of these days at dawn, you will rise from within yourself like a sun.
It's a shame that you're so hidden, like a moon under a cloud.2
The memory of my dream, still so vivid, came to me. It almost seemed as though Mevlana was describing my dream! Again, I could hardly contain my emotions. Tears of of awe and gratitude streamed down my face, not only for this gift of being, but also for the beautiful reminder.
The theme for this month is not only about the divine potential within us however. It is a reminder of what is needed to manifest this beauty.
So character is something we have to work on. But we need to develop it on the basis of who we really are as God made us. God "stamped" us with our true character before we were ever born; our job is to develop, to actualize, what God has stamped us with. Just as to "envelop" means to wrap something up, to "develop" means to unwrap something. Character development, then, is the process of unpacking what God has provided us for our journey through this world, and into the next.3
The practices or tools we have been given to "unpack" this latent potential are dua and zhikr.  Dua includes the meanings of prayer, invocation, supplication, crying out, need. Reflecting on these meanings is important, as it reminds me that I am helpless to manifest this latent potential; that my efforts are often sabotaged by the false self. Kabir Dede describes this so well when he wrote:
The false self (nafs) will never be satisfied; so strive with God to be near to Him. So much of what we do to make ourselves better may arise from a feeling of insufficiency, from negative attitudes about ourselves, from the need to feel superior to others, and from selfish desires. The reason so much of our striving yields poor results is that the striving originates in the false self, the nafs.
But Mevlana reminds us "God has linked our invocation to the promise, 'I will answer'"
[Mathnawi III, 2304].  Alhamdulillah!
We have been created with a divine nature. We have been given the tools to manifest it. We have God's promise to answer our call and our remembrance. However, I must also remember that this process happens "little by little", that this is called a path for a reason. Daily, I am reminded as I call to Allah to "guide us on the straight path".  In the words of Mevlana…
A disciple is like a new moon,
in reality no different than the full moon:
its apparent imperfection is a sign of gradual increase.
Night by night the new moon gives a lesson in gradualness:
with deliberation it says, "O hasty one,
only step by step can one ascend to the roof."
A skillful cook lets the pot boil slowly;
the stew boiled in a mad hurry is of no use.4
[1] Mathnawi V, 1069–1070, Jewels of Remembrance[2] Divani Shamsi Tabrizi 2840, Love's Ripening: Rumi on the Heart's Journey[3] Charles Upton, The Book of Character[4] Mathnawi VI, 1208-1212, Jewels of Remembrance
***
May Theme
The Eye of the Heart is a seeker of Beauty.
We welcome your reflections on this theme.
***
Wisdom Stories from the Sufi Tradition
An eCourse with Shaikh Kabir Helminski in May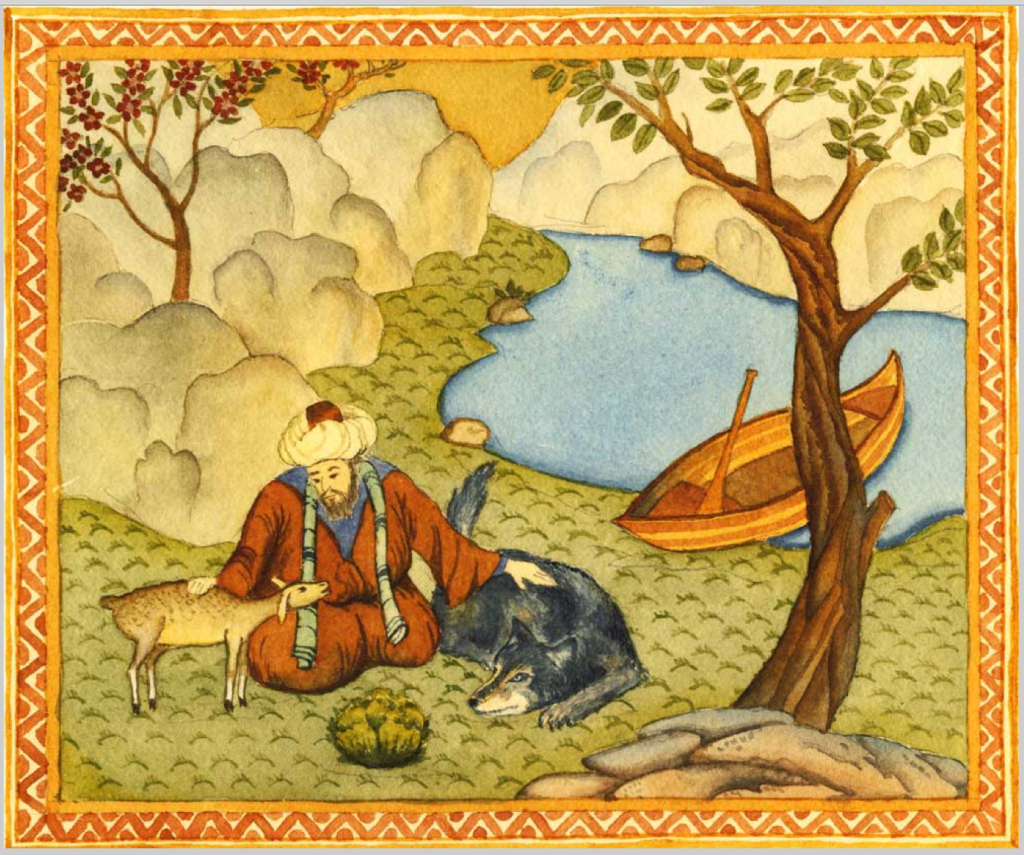 What is Sufism, and what is a Sufi story? What we mean by Sufism is something so essential and all-embracing that it might rightfully be seen a form of higher perception, like adding a third dimension to a two dimensional world. Sufi stories help us understand many "languages" as we reflect upon their literal, psychological, and spiritual messages. By doing so, they contribute to the transformation of our social conditioning, prejudices, and blind spots, and open us to a truly spiritual reality.
Some examples of stories we will look at: The Sufi, the Judge and the Sharif; The Man Who Wanted a Tattoo; The Greek and the Chinese Artists; Different Ways to God; The Merchant of Secrets; The Man Whose Best Friend Was a Bear; The Shaikh Who Messed-up The Marketplace.
Drawing on Rumi, as well as the rich storytelling traditions of Central Asian Sufism, we will reflect on how stories become containers for meaning, lenses for perception, and multidimensional symbols for the education of the soul. One of the keys to comprehending Sufi stories is to be aware of the context of meaning, the spiritual universe that was assumed by the storyteller. And yet each story adds something new to that context, expanding our awareness and understanding of the soul's journey and the spiritual nature of reality. Some stories reflect back to us the subtle ways in which our ego's biases distort reality. While other stories give us hints of what it must be like to live in a state of divine realization, free from the domination of the false self. Some stories are derived from the history of our tradition and its spiritual heroes. Others are pure allegory, meant to be held consciously in our hearts, viewed from different angles, transferred to our deeper mind in order to become a perpetual source of meaning.
Beginning May 1-28, 'Wisdom Stories from the Sufi Tradition' is offered through spiritualityandpractice.com.
Sign up now to receive your first email from Shaikh Kabir on Sunday May 1st.
***
Recent Podcasts
The recordings from the March UK events with Shaikh Kabir are now available here.
Also, two Louisville sohbets on last month's theme, Awakening the Latent.
***
Women of Sufism study group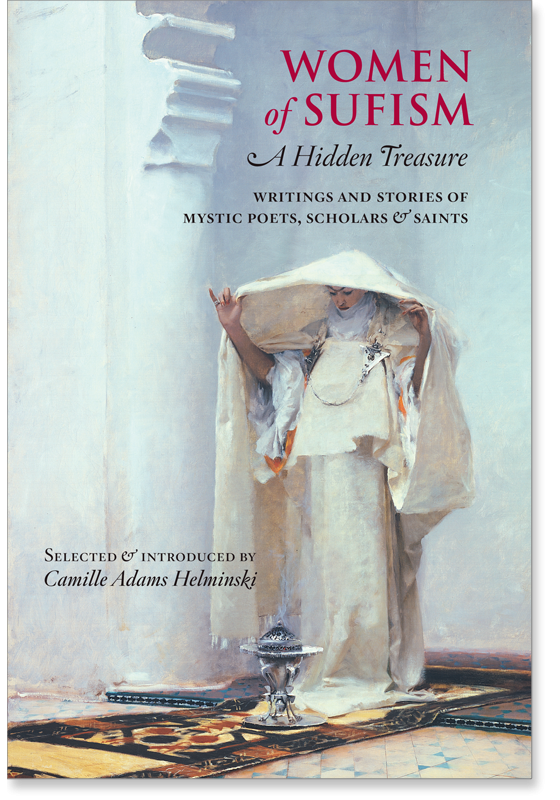 Friends of the Threshold community are invited to a study group to read and discuss Women of Sufism: A Hidden Treasure, Writings and Stories of Mystic Poets, Scholars, and Saints by Shaikha Camille Helminski.
The book has been split into segments to be studied over six months. At the start of each month we will post an invitation for you to offer reflections. See the website for more details, guidelines and access to the monthly discussion posts.
The password to access the discussion posts is khadija.
See the Resource page for the recording of Shaikha Camille's community call last week and an excerpt from Shaikha Camille's poetry collection Words from the East.
Reflections from section three:
I am speechless by the energy, dedication and intellectual rigour of Eva de Vitray-Meyerovitch. Forty books, translation of the Methnawi into French and teaching at Al-Azhar University in Cairo!!! I hope the French government gave her the Legion d'honneur for the later. I certainly recommend her book Prayer in Islam as a light but pertinent alternative to the Revival of Religious Sciences by Al Ghazali.
~ Selma Esseghir
There was such grace flowing during our Skype call with Camille Ana last night. It made me return to her chapter, "Wherever you turn, there is the face of God" in which she speaks about the great women of the Mevlevi Order. I feel a longing to be able to evoke their names as easily as the names of Sultan Weled (Rumi's son) or Bahauddin Weled (Rumi's father). Much honour on:
Mu'mine Khatun (Rumi's mother)
Gevher Khatun (Rumi's first wife)
Kerra Khatun (Rumi's second wife after Gevher's passing)
Meilike Khatun (Rumi's daughter)
Fatima Khatun (Sultan Weled's wife)
Mutahhara Khatun (Sultan Weled's daughter)
Sheref Khatun (Sultan Weled's daughter)
~ Daniel Dyer
Join the discussion: womenofsufism.com
***
Poets Corner
A Ritual To Read To Each Other
If you don't know the kind of person I am
and I don't know the kind of person you are
a pattern that others made may prevail in the world
and following the wrong god home we may miss our star.
For there is many a small betrayal in the mind,
a shrug that lets the fragile sequence break
sending with shouts the horrible errors of childhood
storming out to play through the broken dyke.
And as elephants parade holding each elephant's tail,
but if one wanders the circus won't find the park,
I call it cruel and maybe the root of all cruelty
to know what occurs but not recognize the fact.
And so I appeal to a voice, to something shadowy,
a remote important region in all who talk:
though we could fool each other, we should consider–
lest the parade of our mutual life get lost in the dark.
For it is important that awake people be awake,
or a breaking line may discourage them back to sleep;
the signals we give–yes or no, or maybe–
should be clear: the darkness around us is deep.
~ William Stafford, The Way It Is ~
***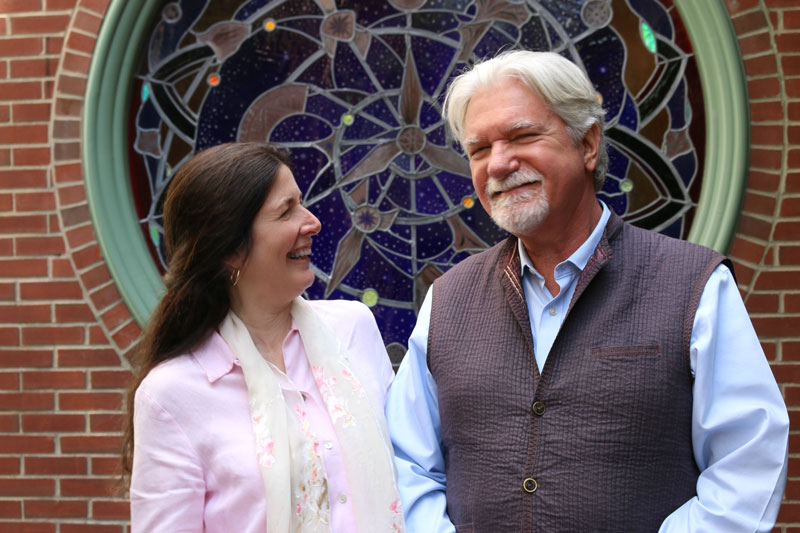 Events
May 13: Kendal, UK. Rumi's Circle zhikr and poetry evening, details here.
May 20-22: Sewanee, Tennessee has been cancelled due to unforeseen circumstances.
May 28-29: Bradford, UK. Rumi's Circle at Bradford Literature Festival, details here.
Jun 3-5: Whistler, British Columbia. Vancouver Retreat, fully booked. (KC)
Aug 26-29: Dorset, UK. Annual UK Retreat at Gaunts House, more details soon. (KC)
Oct 14-16: Kendal, UK. Rumi's Circle Divine Feminine gathering with Beth Hin, more details soon.
Events with Sh. Kabir and Sh. Camille marked (KC)
***
Words from the East
~ Shaikha Camille Adams Helminski ~
Mary,
words came for you in the night.
In my sleep, your gentle voice spoke,
reminding me of your being, your presence
and the softness of your voice;
yet within it, such strength lives
such depth of feeling has no floor,
but endless as the waters,
your love flows out of you
into our hearts
to comfort and to nurture
as we each may need—
you stretch out your hands
and your heart
to feed
all the people, everywhere,
as you did your son,
with the love of God,
and the knowledge of the One,
the Totality of Beingness
that lives
within, without, and through
each and every one of us
as we turn
to look at you,
and through you
see His/Her Face . . .
God,
who truly has no gender
but is the impulse
and fruition
of every seed,
no matter what the name.
Download an excerpt from the poetry collection.
***
We'd love to hear from you – get in touch at eyeoftheheart@sufism.org
 ***
Find out how to support the work of Threshold Society
 ***