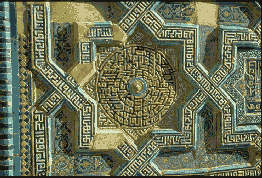 Said during the third rakat of the Witr prayer, after recitation of the Fatiha and a surah or ayat from the Qur'an
Allahumma inna nasta'eenuk
wa nastahdeek wa nastaghifiruk
wa natubu ilayka wa nu'minu bik
wa natawakkalu ilayka wa nuthni 'alaykal-Khayra kullah
Nashkurak wa la nakfurak wa nakhla'u wa natruku man yafdjuruk
Allahumma iyyaka na'abud wa laka nusallee
wa nasdjud wa ilayka nas'aa wa nahfid
Nardju rahmatak, wa nakhsha 'adhabak; inna 'adhabaka bi-l-Kuffari muhaq
wa salle-l-llahumma 'ala sayyadina Muhammad wa ala alihi wa sahbihi wa sallim

O God: we beseech You for help and guidance,
and believe in You and extol You,
and are thankful to You and are not ungrateful to You.
And we declare ourselves separated from, and we reject whomever disobeys You.
O God: to You do we pray and prostrate ourselves and to You do we offer ourselves,
and we are quick to obey You.
And we hope for Your Mercy and we fear Your Wrath, for Your Wrath will overtake the deniers.
O God: exalt our Master Muhammad and his people and his true followers.