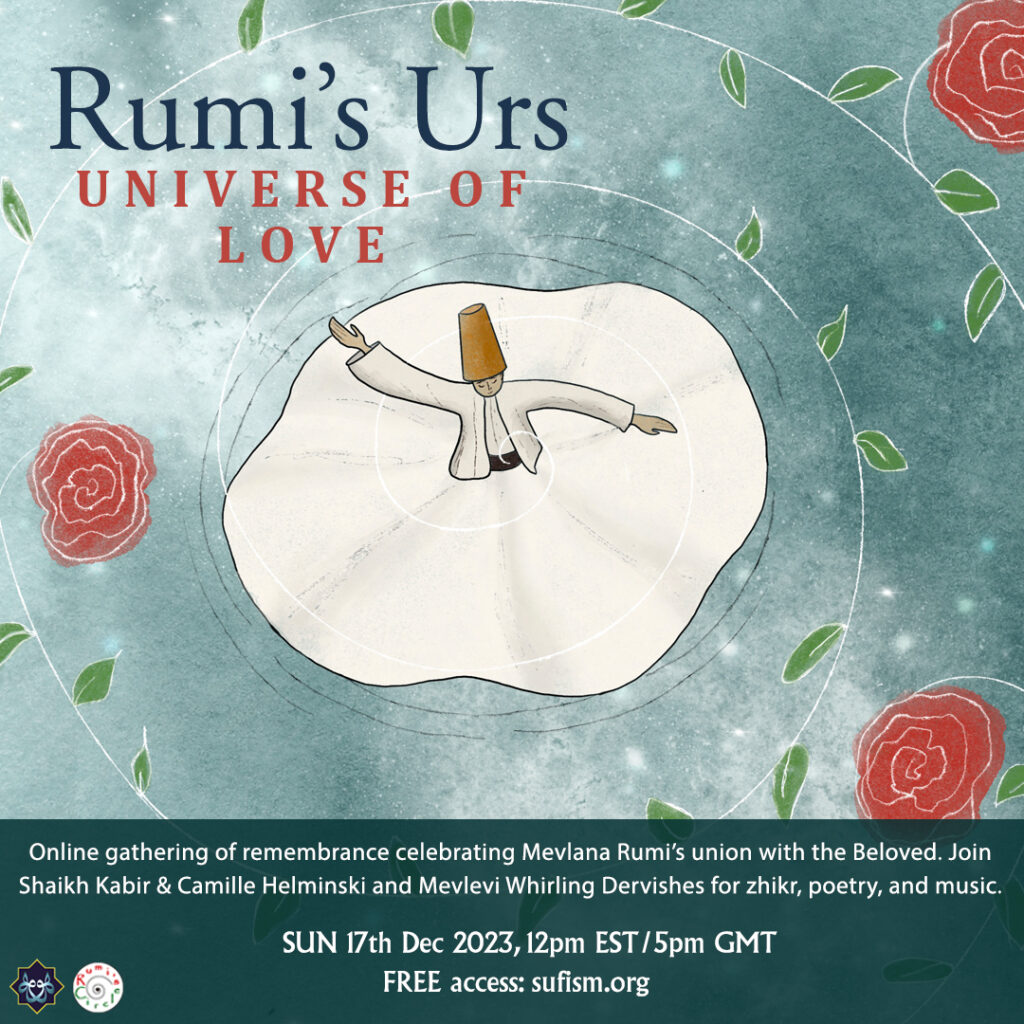 SUNDAY 17th DEC 2023, 12pm ET / 5pm GMT
Celebrate Mevlana Rumi's union with the Beloved – the anniversary of his passing into the Unseen – with an online gathering of remembrance. Join Shaikh Kabir & Camille Helminski and Mevlevi Whirling Dervishes for zhikr, music, and poetry on the theme of Universe of Love.
This is an interactive experience. We welcome all friends who may wish to whirl, whether you have robes or not, to join in. You may wish to create some space for turning, perhaps light some candles and have some red roses or rose incense/oil.
Join us on Zoom: https://zoom.us/j/435138208
Zoom passcode: threshold
This event is being offered for free. If you would like to support our activities please donate here.
PROGRAMME
TBC poetry for the evening including song lyrics.
TO FACILITATE THE BEST VIEWING EXPERIENCE
We will be spotlighting several screens in the speaker view so you can see multiple whirling dervishes turning. Please ensure you are in SPEAKER view rather than gallery view to see all the dervishes.
Please note: the multiple spotlight view does not work on mobile devices, therefore we recommend you use desktops/laptops for this event.
If you have not used Zoom before, please allow time to install and test the software before the meeting time.
~ Image by uzma taj