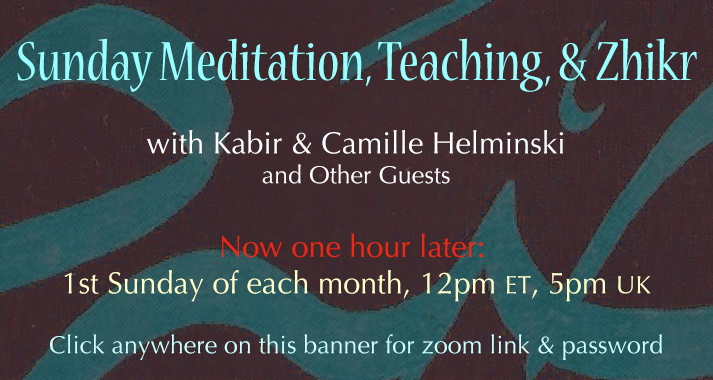 An online meditation with Kabir & Camille Helminski, and other members of the Threshold community. Held on the 1st Sunday of every month at 12pm Eastern Time (5pm UK).
Join us on Zoom: https://zoom.us/j/435138208
Zoom passcode: threshold
[If you have not used Zoom before, please allow time to install and test the software before the meeting time. Click the above link and you will be prompted to download.]
Watch all the previous meditations on our YouTube channel:
Weekly Meditation May 17th 2020 selection, with Khadim Chisti. We had no recording for this week.