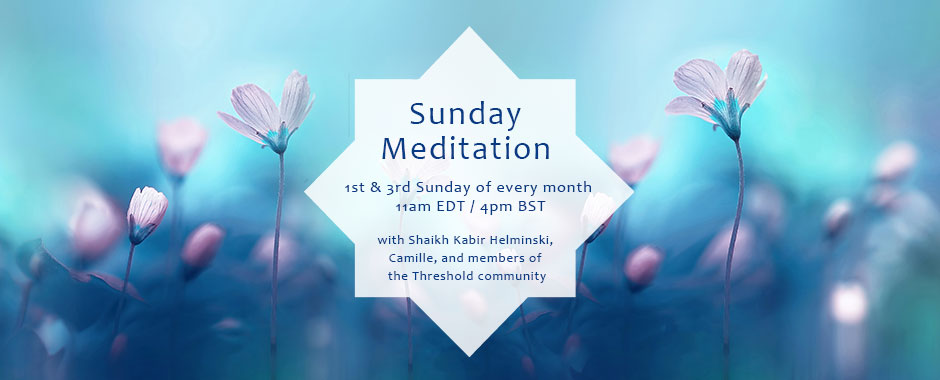 An online meditation with Shaikh Kabir Helminski, Camille, and other members of the Threshold community. Held on the 1st and 3rd Sunday of every month at 11am Eastern Daylight Time (4pm BST).
Join us on Zoom: https://zoom.us/j/435138208
[If you have not used Zoom before, please allow time to install and test the software before the meeting time. Click the above link and you will be prompted to download.]
Watch all the previous meditations on our YouTube channel:
Weekly Meditation May 17th 2020 selection, with Khadim Chisti. We had no recording for this week.