Kabir Helminski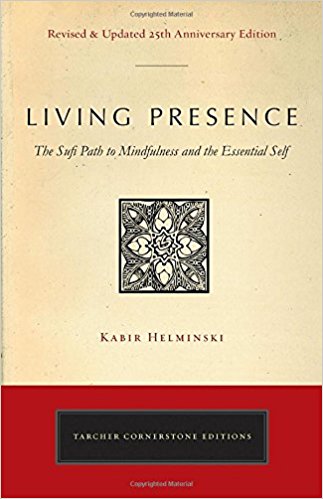 A revised 25th anniversary edition of the classic work on Sufism that Jack Kornfield called, "A heartfelt modern illumination of the Sufi path, filled with the fragrance of the ancients."
Publishing June 1st, available on Amazon, etc.
In Sufism, the mystical branch of Islam, presence is the quality that describes a heart-filled state of mindfulness, an experience of being conscious in the present moment. It is only in this present moment, Sufi teachings reveal, that we can connect with the Divine, and the Divine can live through us.
In Living Presence, Shaikh Kabir lays out the basic principles of Sufism, and how these ideas can lead to the experience of presence. In this inspiring work, readers will learn how to cultivate presence in their lives through:
* Finding a balance between the outer stimuli of the world and our inner reactions to them
* New understandings of traditional terms: faithfulness and gracefulness
* Learning about the parallels between ancient spiritual wisdom and modern psychological knowledge
* Meditation and contemplation to discover more meaning in daily life
With unique clarity, this book describes how presence can be developed to vastly improve our lives. Drawing on the work of the beloved Sufi poet, Rumi, as well as traditional material and personal experience, this book integrates the ancient wisdom of Sufism with the needs of contemporary life. Completely revised and updated for its 25th anniversary, this edition of Living Presence offers a wisdom that is both universal and practical.
***