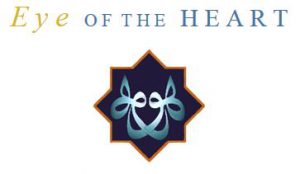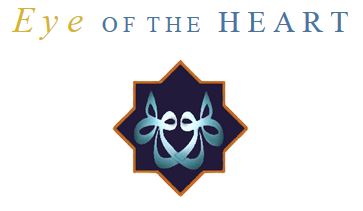 THRESHOLD SOCIETY NEWSLETTER ~ AUG 2019
***
Be Cleansed of Shallow Idolatries
Shaikh Kabir Helminski offers a video sohbet on July's theme of the month:
"Be cleansed of shallow idolatries; affirm the Real. Ya Haqq."
***
August Theme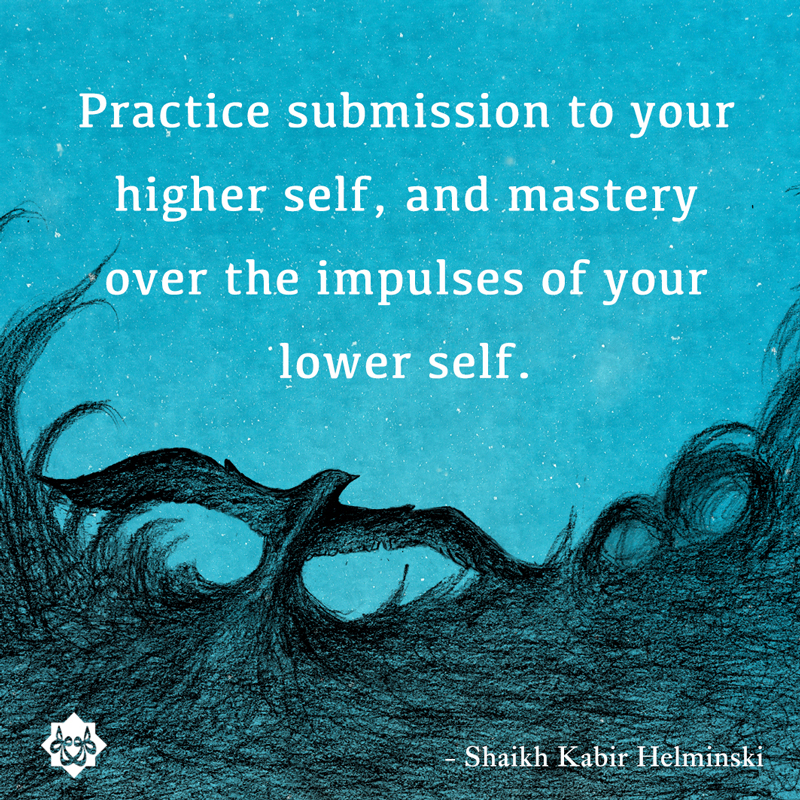 Practice submission to your higher self,
and mastery over the impulses of your lower self.
~ Shaikh Kabir Helminski
We welcome your reflections on this theme.
***
Reflection on August theme: Be cleansed of shallow idolatries; affirm the Real. Ya Haqq. ~Shaikh Kabir Helminski
~ Adelita Bedzetovic [Louisville, USA]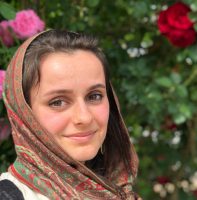 What is an idol? I think it is important to clearly identify what an idol is; it is so often thought to only be something physical—a person or thing greatly admired or worshipped—but it is rarely acknowledged that a human's idols are equally intangible. Over the last several years I have come to learn in the hardest ways that my own idolatries have shifted to this type—the formless: from taste of food to health, from friendships to introverted comfort, from places to perceptions, etc. Although the latter may sound like a step closer to maturity (something that is absolutely necessary when affirming the Real), it can also be a step closer to falling into the trap of hoax contentment. There may not exist an obsession our hands can physically latch onto in these types of intangible idolatries, but there exist several obsessions our minds hold onto; our thoughts, our perceptions, our moods, and even our bodies, are shifting in different directions daily, giving proof to the fact that our individualism is entirely impermanent. Giving this much attention to our passing ways gives an undeniable rise to our cunning nafs.
Mevlana Rumi says, "The moment that you are with yourself, your beloved will depart; and the moment that you are selfless, you will taste the beloved's wine." Our societies work to strengthen this duality in favor of materialistic gains: status, money, possessions, and sensual pleasures—the exact opposite of a Sufi's Way. Although this mentality very obviously exploits the negative facets of humanity, we have chosen to live by it since the beginning of time. Without intentionally choosing to affirm the Real and follow the paths of our spiritual masters, there is nothing holding us back from pursuing these tricky misconceptions other than the occasional conscious guilt, which also operates as a permanent subconscious guilt, commonly expressed as anger, depression and sadness. Mevlana also perfectly says, "All of your frustrations are due to you seeking your wishes; if you didn't, all wishes would come to you like offerings."
Deep down we know these complex contradictions are not of the true human path. So what is pulling us to the superficial if we know that deep down it will never truly satisfy us? I believe allurement to the shallow comes from a deep yearning to be reunited with our Creator, yet we often choose the fulfillment of shortest duration: that which has been created. The attraction of our shallow idolatries may be more well received by us than the Real because it requires no inner transformation to briefly aid the surface of our pain, whilst the real pain comes from a separation and the deep longing of our God. To really treat this root of our pain and to overall live in peace would require personal time, effort, change and discipline.
The most efficient way to rid yourself of the illusions of the world is to "die before you die." I have found that this 'death' means to intentionally disconnect from the superficial nafs, and to enter the land of the heart. Typically, one comes searching for this state of transcendence unwillingly once one feels the betrayal or disappointment of the world: seeing that life goes on with or without one's own needs being met. Once we accept that our physical embodiment is sensitive and limited, we are one step closer to being cleansed of the transient worldly gains and losses.
Kabir Dede often mentions the importance of entering this land of the heart, where the saints and prophets of the world are. We have the ability to join them when we turn our attention to inner transformation through prayer, zhikr, and meditation. When we surrender to this unity, there is a bridge created between this world of humans and that world of the Divine. Unfortunately, we may find ourselves hesitating to submit to the Real because of the shallow beauty seen in the world, however, the Divine has always left this bridge of trust available for our return. Intentionally crossing the bridge into the inner silent state of saints and prophets suggests that we are ready to turn to them for the help of being brought closer to Allah. People may have hesitated giving attention to the past spiritual masters of the world due to the fear that it might be a form of idolatry, but I have come to find that it is simply deep respect and love if you turn to these past masters for help in reuniting with the Divine; there is no worship of the superficial or distraction from the Real involved in this deeper connection.
With each whirl turned in sweet love, and every forehead lowered with humble respect, may we all eagerly enter that Real land of the heart where the Beloved is waiting for us. May our actions and our speech be in sweet service to God and we will have entered that land of the heart straightforwardly.
~ Adelita is a practicing Mevlevi dervish in Louisville, KY. She is passionate about herbal healing and plans to move forward in alternative medicine.
***
Resonance: The Spirit of Sound
UK Annual Retreat Aug 23-27
With Shaikh Kabir & Camille Helminski,
Mahmoud Mostafa, Selcuk Gurez, Jeremy Henzell-Thomas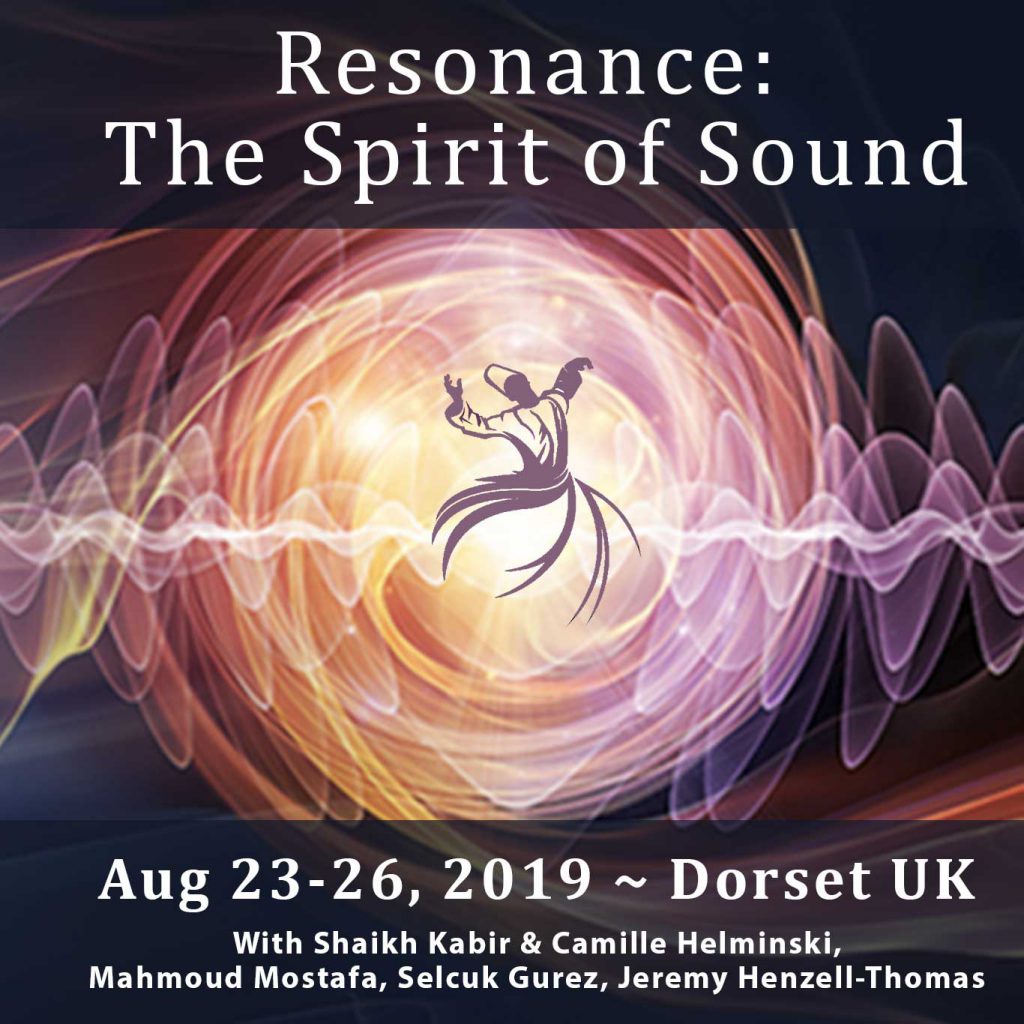 All of life is governed by vibration. The music born of the spiritual path can unify, inspire, and heal. The soul is refined and enriched through the spirit of sound.
Our retreat this year will offer a special focus on music, movement, and zhikr. Join us for a contemporary experience of sacred space, beauty, friendship, and prayer in beautiful countryside with precious community!
Please note that registrations close Friday 19th August.
More details and registration.
***
Poetry of the Sacred
Wed 28th Aug, Oxford UK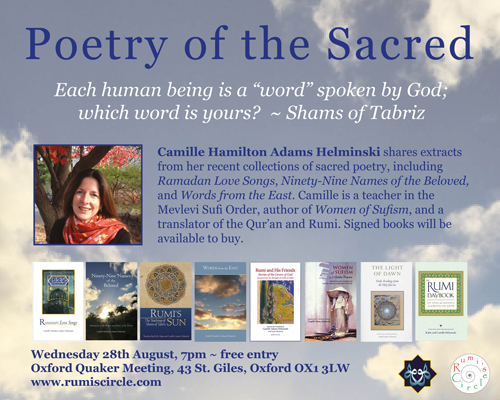 Wednesday 28th August, 7pm ~ free entry
Oxford Quaker Meeting, 43 St. Giles, Oxford OX1 3LW
Camille Hamilton Adams Helminski shares extracts from her recent collections of sacred poetry, including Ramadan Love Songs, Ninety-Nine Names of the Beloved, and Words from the East.
Copies of her books will be available on the night for signing (cash only).
***
Costa Rica Writer's Retreat Jan/Feb 2020
A 7-day spiritually oriented writer's retreat at the beautiful Zen Spirit Yoga Retreat located right on the pristine Playa Coyote on the Pacific Coast, Guanacaste, Costa Rica. This event is appropriate for anyone who wishes to improve their capacity for written expression, access their imagination, and increase their appreciation of spiritual literature and culture.
7 nights from January 25th to February 1st, 2020
7 nights from February 1st to February 8th, 2020
Two week-long programs, each with its own theme, and yet each arising from the lived moment and the confluence of souls.
A video about the 2019 Costa Rica Writer's Retreat:
For privacy reasons Vimeo needs your permission to be loaded.
I Accept
Poetry, prose, song-writing are all welcomed. Seasoned or aspiring writers. Attend either week, or both.
***
Special Double-Book Offer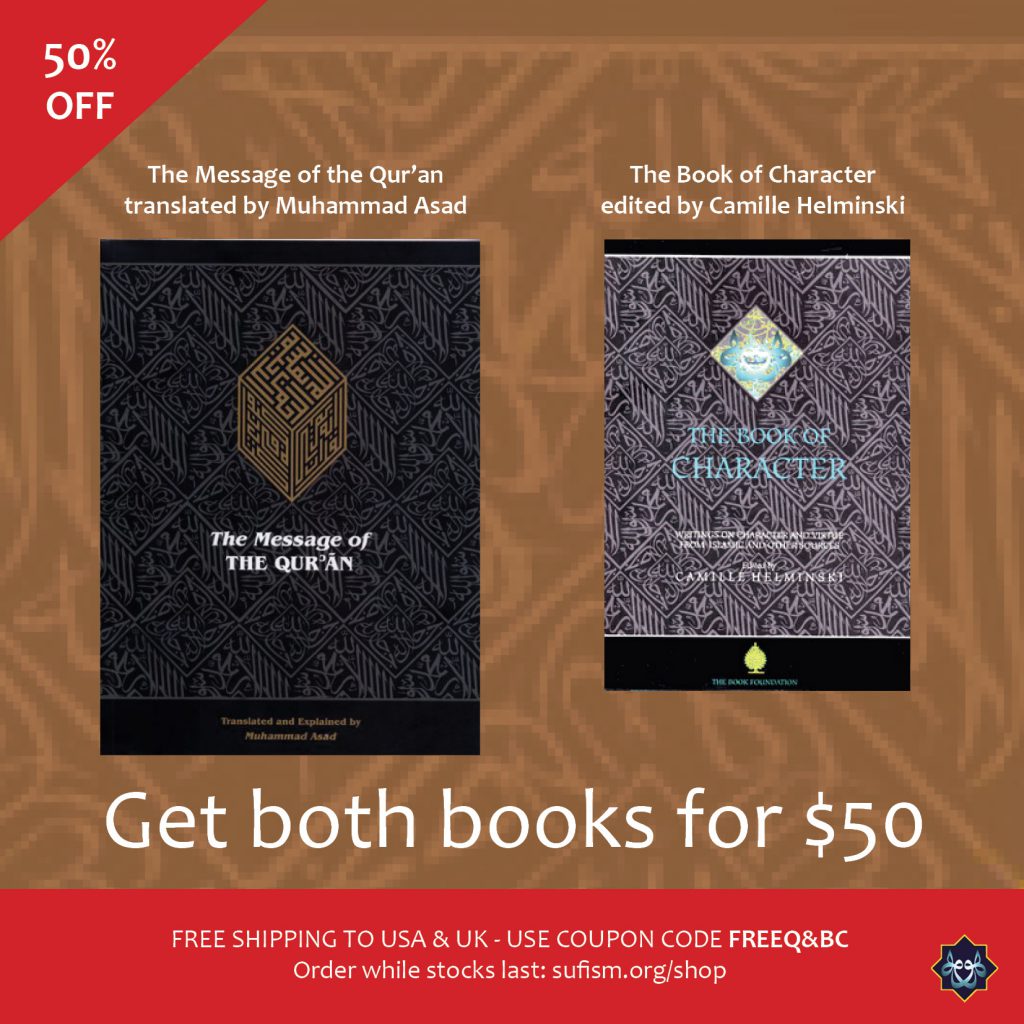 ***
Threshold Indonesia
Halal bi halal is an Indonesian ritual, done within the month after the holy day Eid Fitri. The purpose is to maintain and preserve good relations and harmony, as halal bi halal comes from the Arabic language, meaning to accept or to forgive each other.
This gathering was special as we were welcoming two wonderful friends, Mahmoud Mostafa from Threshold UK, and Amina Wadud from the USA, who both led the discussion and zhikr. In line with the spirit of Eid Fitri, we were reading and contemplating Mevlana's insight on 'Being Human' and 'What it Means to Be Muslim', topics which have become even more relevant in today's world.
The small but compact circle in Indonesia was established in 2002 after Shaikh Kabir's first visit to Indonesia. Gatherings are held monthly or bi-monthly, alternating in member's homes.
Contact Ita Mucharam if you would like to visit: ita7777@gmail.com
See all Threshold International circles.
***


Threshold's collaborative blog channel The Living Tradition on Patheos.com is reaching new audiences and sharing the experiences of our community in a unique and vibrant way.
Let us know what you think by commenting on the posts — join the discussion at www.patheos.com/blogs/livingtradition and "follow" The Living Tradition.
Recent articles:
What if Allah is Beautiful and Loves Beauty? by Mahmoud Mostafa
Beauty as a Way of Life by Kabir Helminski
***
Recent Publications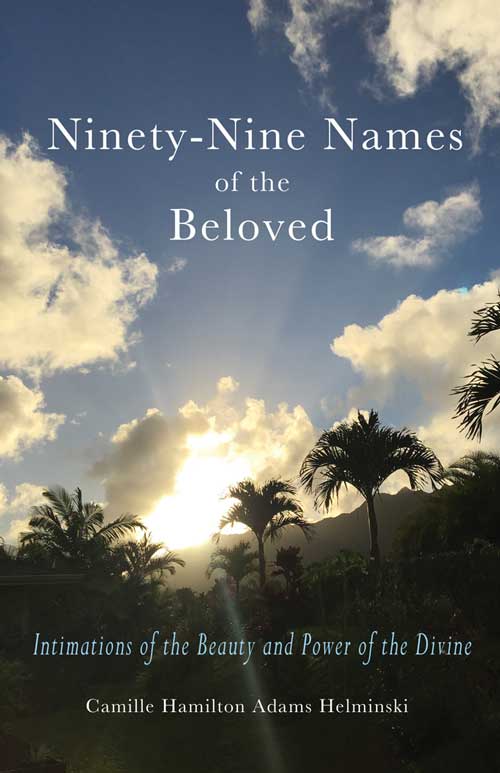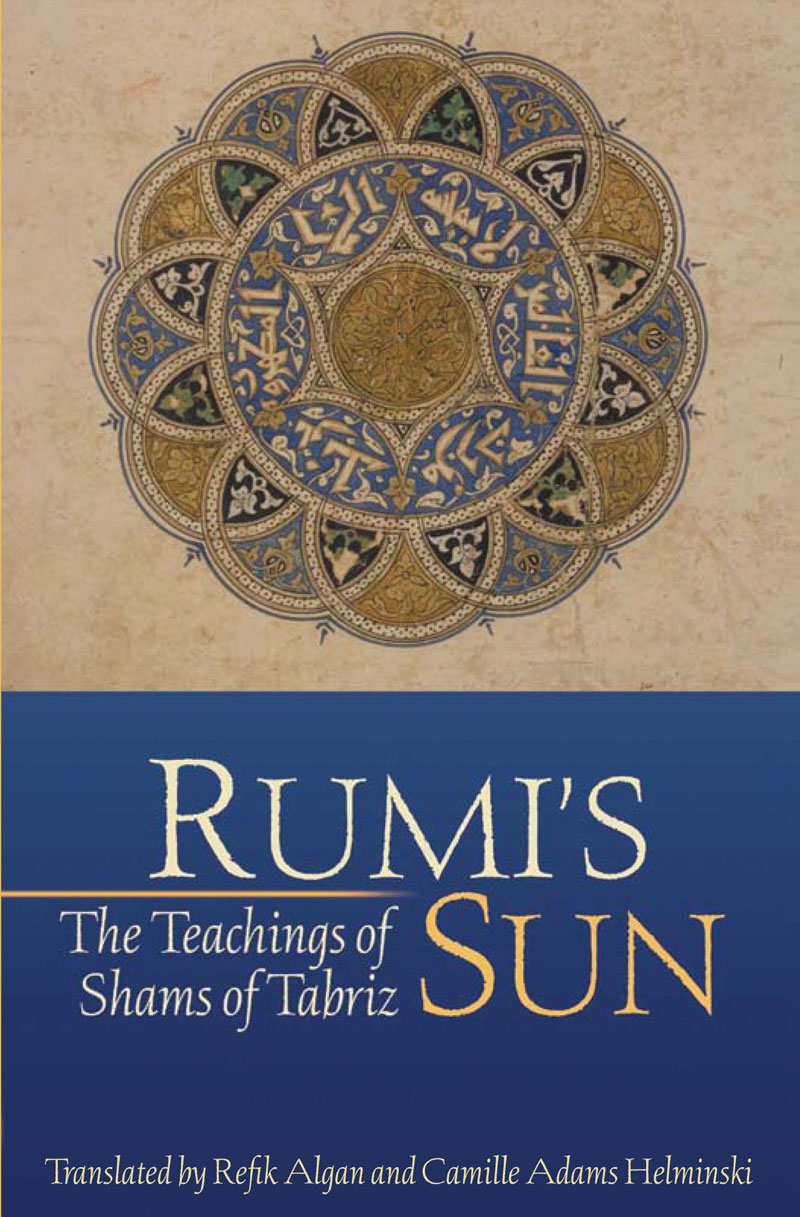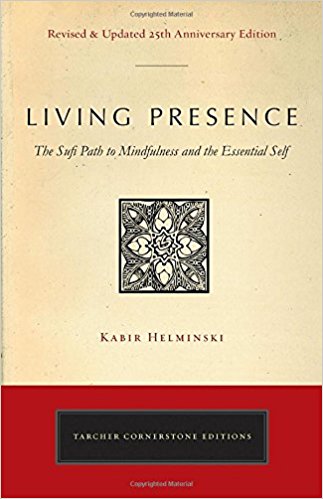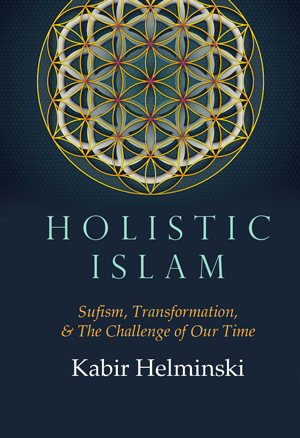 We encourage you to leave reviews on Amazon.
And remember you can donate to Threshold Society through Amazon Smile.
For AmazonSmile US: smile.amazon.com
For AmazonSmile UK: smile.amazon.co.uk
We appreciate your support.
***
Calendar
Aug 11: Eid al-Adha
Aug 23-26: Dorset, UK. Gaunts House Annual UK Retreat. More details. (KC)
Aug 28: Oxford, UK. Poetry of the Sacred with Camille Helminski. More details. (C)
Aug 31: London, UK. Meditatio Centre: There Is More to Rumi Than People Imagine with Shaikh Kabir. FULLY BOOKED (K)
Oct 18-20: Kendal, UK. Rumi's Circle/RAY Sacred Roots Retreat with Beth Hin and friends (more details soon).
Oct 23-27: San Jose CA, USA. SAND Conference (K)
Nov 2: San Diego CA, USA. Day retreat (KC)
Dec 14: Bradford, UK. Urs celebration, more details soon.
Dec 20: London, UK. Urs celebration, more details soon.
Jan/Feb 2020: Costa Rica Writer's Retreat. More details. (KC)
Apr 3-5: San Francisco, USA. Annual Retreat. (KC)
Events with Kabir (KC) & Camille (C)
***
Celebrating the contemplative legacy of Father Thomas Keating
Shaikh Kabir, Camille, and friends gathered to honour the work of the late Father Thomas Keating in Aspen last month.
Read the article from the weekend event.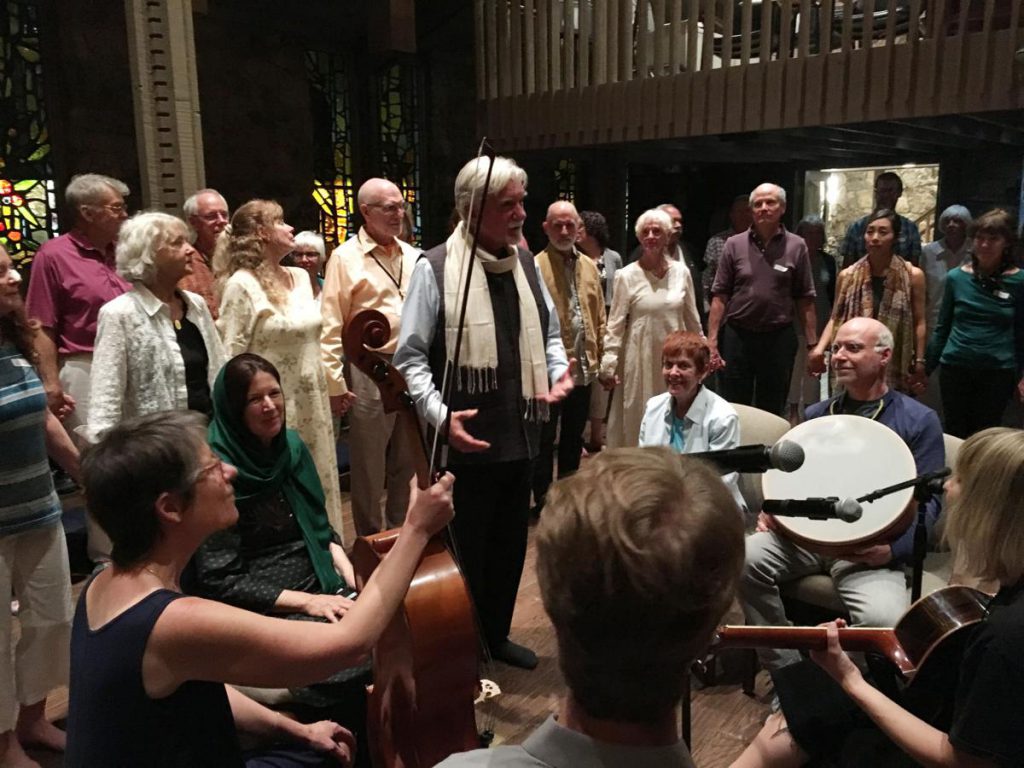 ***
We'd love to hear from you – get in touch at eyeoftheheart@sufism.org
***
Find out how to support the work of Threshold Society.
***
Receive this newsletter by email: sign-up here.