Prayers for Shaikha Camille
Camille Ana has recently had some surgery to help with mobility issues and is currently recovering in hospital.
We ask you to remember her in your prayers. May the love of our community carry our beloved Ana through this challenging time, and may the Divine hold her in healing light.
Ya Sabur, Ya Shafi, Ya Wakil. You who are the Source of Patience, Healing, and Trust.
Reflection on July's theme: Contentment is inexhaustible wealth. ~Imam Ali (r.a.)
My first thoughts on the quotation above were to satisfy myself on what the great Imam may have had in mind when using the word contentment. I found a definition that I think is simple enough to possibly capture what he meant. It is: "Contentment is an internal satisfaction which does not demand changes in external circumstances."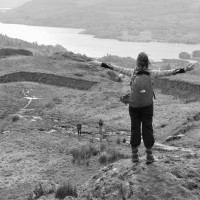 I think it is plain to see that this is not the way that great numbers in the world today contemplate either their existence or those of others. We see countless examples of wealthy people striving for more material possessions or power and influence and measuring their own relative levels of satisfaction in outcomes that demonstrate that they have more of these than friends as well as rivals. Years ago the late Armenian multi-millionaire, Nubar Gulbenkian, was asked why he had a gold-plated London taxi to travel in whilst in England. He replied that he had read that a London taxi could turn on a threepenny piece "whatever that is". In the same interview he was asked how much money it would take to make him happy and supposedly said, "Just a bit more." Today we see ever increasing examples of people reaching for contentment through consumerism and have learnt new words like 'shopaholic'. There is in the U.S. now a freely used diagnosis of 'compulsive shopping syndrome' suffered by countless individuals. All of this would not matter if it did not bring a considerable amount of misery in its wake.
If we look at another aspect of life we see that true contentment can never be obtained through materialism alone. Some of the most revered of the prophets and saints found true contentment through spiritual devotion and a rejection of worldly things. If we look at the examples given in the three monotheistic religions they all urge us to reject that which we often strive for in favour of acceptance of what God has provided for us.
The Prophet Isaiah, peace be upon him, says, "You keep him in perfect peace whose mind is stayed on You, because he trusts in You." This is a lovely verse for self-reflection. If you genuinely and whole-heartedly trust in the Lord, you will feel at peace in all situations because God is in control. Ridaa (contentment with the decree of Allah) is one of the acts of worship of the heart. Ibn Taymiyyah said about contentment: "Contentment is the greatest door that one enters to Allah." Jesus, peace be upon him, said, "Beware, and be on your guard against every form of greed; for not even when one has an abundance does his life consist of his possessions."
Lastly, not one has said that the path is easy but all have said that there is great reward in being content and keeping the faith.
~ David Stocks, Bradford
August's theme is: Falsehood troubles the heart; Truth brings joyous tranquility.
We welcome your reflections on this theme. Please email thresholdsociety@yahoo.com.
Family Eid Celebration
Wishing everyone Eid Mubarak! We would like to invite families to an Eid gathering, to give thanks to God with zikr, music and a meal on Saturday 16th August. Please bring a small wrapped gift so that children can receive an Eid gift.
Harrow Quaker Meeting House, 456 Rayners Lane, Pinner HA5 5DT. Nearest tube: Rayners Lane (Metropolitan and Piccadilly line). Suggested donation £10 per family. Contact Sania for more details: saniatmax@hotmail.com
UK Annual Retreat – discounted until August 10th!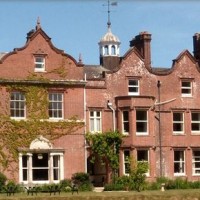 We still have places left for this year's UK retreat on the theme of The Never-Ending Search for Truth. With Shaikh Kabir Helminski, Shaikha Camille Helminski & Dr. Jeremy Henzell-Thomas.
In these times amidst all that challenges our humanness and distracts our remembrance, the role of spirituality must be to overcome the distortions (both secular and religious) that cloud our hearts and dull our spirits. The Way of Mevlana Jalaluddin Rumi continues to be a crucible of transformation awakening creativity, consciousness, and love.
Join us for this special time of exploration with talks, music, spiritual practice and friendship. Discounted until August 10th! More details and registration form.
What is Sufism?
One of our youngest dervishes, Shifa Sehbai, (7 years old) created this beautiful poster sharing her thoughts on Sufism. As Shifa tells us, "You can be a Sufi too!" May our imitation become reality, amen. Thank you, Shifa, for sharing your poster and we look forward to seeing you at the annual retreat!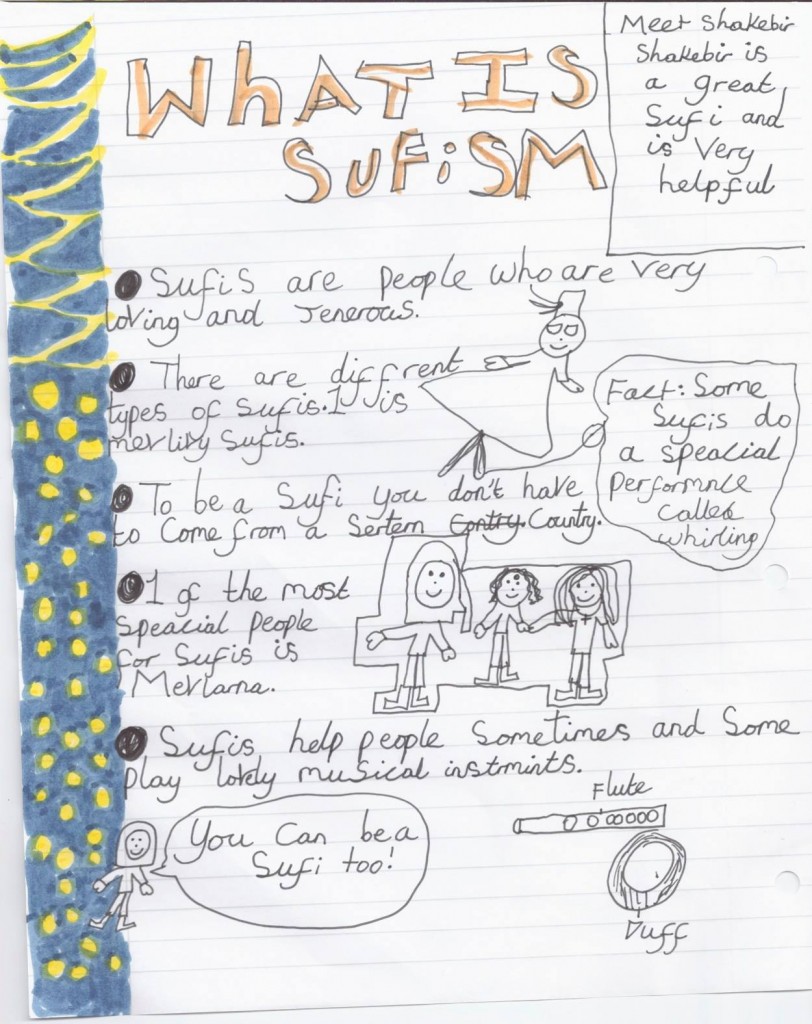 Hope for Gaza
Hopelessness is my enemy
coming at me disguised
in many reasons and
cannot change garbs
I am up against
walls high and mighty
irresolute with word of law,
politics, system or vulnerability,
will the occupied spaces
be freed, will children be happy there,
will there be pain free existence ?
When has a stony piece of land
turned away a tenacious farmer,
to till his land, with confidence
of generations he toils away,
his brow full of sweat,
feels cool and victorious
Every time I meet hopelessness,
covered in layers of helplessness,
I have to fight but not to kill,
but to uncover it of the stoniness,
and help to reveal what resources,
what beautiful treasures God has placed
within us, in the unlimited bounty of hope,
as children still survive and smile,
mothers holding their hands,
hope for a safe, free future,
in this stony and deprived land
called, GAZA.
~ Sania Sehbai
Library Loans
We have an extensive collection of Sufi and other titles in our library to loan to the community. If you're interested in seeing a list of what we have and reserving any titles please contact Sadat or Anne: thresholdsociety@yahoo.com
Threshold Books
Threshold books are available to buy through Chickpea Press (UK delivery only). For a full list of available titles see here.
Events
Aug 2: Threshold London Monthly Open Group, 7pm, Library room, Westminister Quaker Meeting House, 8 Hop Gardens, off St Martins Lane, London WC2N 4EH (look for 'Gymbox' sign – and lots of scaffolding!). Contact Sadat for more details: thresholdsociety@yahoo.com
Aug 16: Family Eid celebration 2-6pm, Harrow Quaker Meeting House, 456 Rayners Lane, Pinner HA5 5DT. Contact Sania for more details: saniatmax@hotmail.com
Aug 23: Threshold Bradford zhikr, 3pm, Bradford Quaker Meeting House, Russell Street, Bradford BD5 OJB. Open to all. Contact Saimma for more details: saimma_j@yahoo.com
Aug 29-31: Threshold UK Annual Retreat at Gaunts House, Dorset. Places still available, see here for more info.
Sep 7: Rumi with a view – A play by the Young Actors Company. More details here or contact Amir: sam.rume@gmail.com
Oct 4: Threshold Society in collaboration with Turkish musician Latif Bolat will be performing at the Edinburgh Italian Cultural Centre to celebrate St. Francis of Assisi and Mevlana Rumi. More details due soon.
Get in touch
We'd love to hear from you — a favourite piece from Mevlana, your own poetry, reflections on the path… please do contribute. We learn so much from each other, may this space be an opportunity for community, connection and companionship.
Email: thresholdsociety@yahoo.com
The Breath That Heals

By nature, every spirit has the life-giving breath of Jesus,
but one breath wounds, while another heals.
If spirits were freed from the body's veils,
everyone's words could be like the Messiah's.
If you wish to speak words sweet as sugar,
control your body's desires;
don't run after this world.
Children beg for candy;
The intelligent desire self-control.

[Mathnawi I: 1598- 1601, The Rumi Daybook]