Reflection on April's theme: The natural state of the human being is worship. The human needs God as the garden needs spring.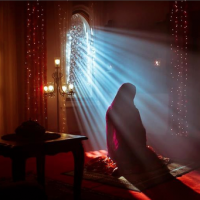 Whilst growing up I was told: 'Worship Allah, for if you worship you will be rewarded entry into the gardens of heaven.'
So I worshipped for an end result and for a better afterlife. There was no worship for the Divine Itself. It was more for the favour He was going to do for me, and not for the love He bestows upon me day after day. That didn't even enter my train of thought.
I felt like I was living in the darkness of winter; all I did was seek forgiveness and live in fear of death.
This path has changed that considerably. In fact, I now feel that my heart blooms like the gardens in spring. That niggling thirst I have is slowly being quenched, and fear is changing to love. I've gained a close friend and a companion whom I consult in times of need and to whom I'm forever thankful in times of joy. I'm now closer to Him than ever before and consciously attempt to be present in times of worship.
Without this worship (and by worship I don't just mean the act of prayer, but also refer to daily deeds and service), I'd still be in a state of perpetual winter. The understanding that God is with me at all times, that He plans for me, protects me, fills my life with joy and happiness, and sometimes with sadness (but always for a good reason) fills my heart with light.
I ask myself: 'Is there any moment in my life when I don't need God?'
~ Tasmiyah Shabir, Old Windsor

May's theme is: Leave opinions and blame; be an objective witness, and serve in love.
We welcome your reflections on this theme. Please email thresholdsociety@yahoo.com.
Integral Sufism: Living Tawhid (The Practice of Oneness)
The talks from the recent day event with Shaikh Kabir are available here.
The Natural State of the Human Being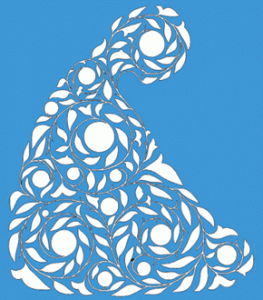 [Latest Podcast] Reflections on last month's theme, 'The natural state of the human being is worship. The human being needs God as the garden needs spring'.
Sufism is a very practical discipline. Part of it is about how we use our consciousness. Starting with a simple practice of directing our attention toward something ineffable but very real in our own being, behind thoughts and emotional reactions, where we are at home in pure presence, very near to the Divine.
Listen to the full podcast:
Threshold North group changes
Daniel & Saimma will no longer be hosting the Altrincham circle as they are moving to Kendal where they hope to establish a new circle. If you are based within travelling distance of Kendal and are interested in attending a regular circle please contact saimma_j@yahoo.com. For all the UK regional group details see here.
Mevlevi Wird
Copies of the Mevlevi Wird are available to buy for £15 plus £2.60 p&p. Please contact Sadat if you would like a copy: sadat.malik@me.com.
Practical Aspects of Dervishood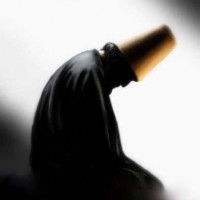 by Mahmoud Mostafa
For me, dervishhood is a total commitment to follow in the footsteps of the Prophet, Mevlana Rumi, Shams, and all the blessed ones who traveled the way of love. There are many aspects to this following and over the years it has been shown to me that the sincerity of commitment to this path is manifest in knowing that one is a servant and living one's life in this truth. What are the practical aspects of this way of living? For me there are several dimensions, there is a state of being, an active practice, a quality of self-reflection and self-knowing, and a way of conduct in daily life.  Read the full article.
Mevlevi Zhikr recording
Access the full Mevlevi zhikr recited by Shaikh Kabir and Shaikha Camille and support your daily practice. Listen online or download.
Events
May 2nd: Threshold London Monthly Open Group, 7pm. Newcomers to the group are asked to seek a telephone introduction and briefing with the host/facilitator before attending.  Please phone Sadat on 07710 511517, or e-mail Mahmoud on hualone@gmail.com with your phone number so he can call you back — please do this at least two days in advance.
May 23rd: Family zhikr and meal in Harrow from 7pm hosted by Sania and Amer. For more details and address please contact Sania at saniatmax@hotmail.com.
May 23-24th: Ibn Arabi Symposium, Oxford. With Shaikh Robert Abdul Hayy Darr. More details here.
Aug 28-30th: UK Annual Retreat, Gaunts House, Dorset. More details soon.
Get in touch
We'd love to hear from you — a favourite piece from Mevlana, your own poetry, reflections on the path… please do contribute. We learn so much from each other, may this space be an opportunity for community, connection and companionship. Email: thresholdsociety@yahoo.com
See the UK regional information here.
Join the UK mailing list, email thresholdsociety@yahoo.com.
facebook.com/thesholdsociety
twitter.com/thresholdsoc
The Real Look of Things

The world is green, with gardens everywhere,
all of it reflected from a beautiful rosy smile,
all around a blazing jewel from a deep mine,
and on every side souls joined with souls.

[Divan-e Shams-e Tabrizi: Quatrain 1858, The Rumi Daybook]