Reflection on May's theme: Your body is your servant; train it with love.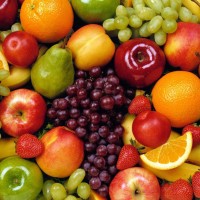 Trying to being aware of my relationship with my body, I noticed two remarkable things. First of all, my intimacy with food; and secondly, my close friendship with physical comfort.
The daily rituals kick off in the morning. It starts with the yearning for tea or coffee, or rather the longing for caffeine; as if the body feels it is out of balance and a shot of panacea is needed urgently to prepare it for the heavy tasks to come this new day. Next, I delight myself with the various choices for breakfast: Cruesli, bread, cheese, peanut butter, chocolate spread, sausage… Many thoughts pass by: "not healthy", "bloating", "too much sugar"; but also: "you deserve it", "perhaps there will be no time for lunch today", "you need the calories", "only today". I learned that in making the choice the sensations for my taste buds are very important.
It occurred to me that this all seems to be a habitual pattern and I decided to try out an experiment: one week with no tea or coffee in the morning, and just water, fruit and dates for breakfast (thus no savoury food). The first day of this experiment was like rehab for my dissatisfied taste buds. Leaving home without a shot of panacea gave me an uncomfortable feeling: I felt incomplete, not able to concentrate, a bit lost. And my belly was complaining with a hunger not completely stilled.
To my great surprise, before the end of the week I noticed a longing for fruit and dates in the morning. I started to enjoy the intense sweetness of a banana, the sensations of the bites in the soft structure of this wonderful creation. Incredible how the firmness of an apple can still the hunger!  The peeling of a pear and the feeling of its juice running in my hands is a joy, promising of wonderful sensations to come when I eat it.  And by the end of the week, I felt much awakened when leaving home. Strangely enough, the lack of a shot of panacea led to a realization that being able to concentrate or not is not a big issue anymore. My taste buds and belly are now satisfied with fruit and dates. The experiment showed me that the body, as a servant, can be trained with love. And, for me, this love means training my body with small steps, one by one, and some awareness. Eyvallah.
~ Shakeel Munir, Holland

June's theme is: Beyond desiring attention, become attention.
We welcome your reflections on this theme. Please email thresholdsociety@yahoo.com.
Ramadan eCourse — Remembrance: The Spiritual Practice of Zhikr
Remembrance: The Spiritual Practice of Zhikr eCourse begins June 29th, the first day of Ramadan. This aims to be one of the best eCourses ever offered by Threshold. Sign up here: www.spiritualityandpractice.com
UK Annual Retreat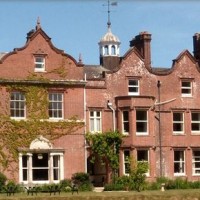 Registrations are now open for this year's UK retreat on the theme of The Never-Ending Search for Truth. With Shaikh Kabir Helminski, Shaikha Camille Helminski & Dr. Jeremy Henzell-Thomas.
In these times amidst all that challenges our humanness and distracts our remembrance, the role of spirituality must be to overcome the distortions (both secular and religious) that cloud our hearts and dull our spirits. The Way of Mevlana Jalaluddin Rumi continues to be a crucible of transformation awakening creativity, consciousness, and love.
Join us for this special time of exploration with talks, music, spiritual practice and friendship. Early-bird discount until June 30th! More details and registration form.
Threshold North group changes
The Huddersfield group has relocated to Altrincham, South Manchester, where they continue to meet weekly. There will also be open gatherings every 4-6 weeks in Bradford, usually on a Saturday. For more information on either of these gatherings, please contact saimma_j@yahoo.com. For all the UK regional group details see here.
Mevlevi Zhikr recording
Access the full Mevlevi zhikr recited by Shaikh Kabir and Shaikha Camille and support your daily practice. Listen online or download.
[powerpress url="https://sufism.org/wp-content/uploads/2013/12/Mevlevi-Zhikr-Mono.mp3″]
Online Sohbets
Check out the latest podcasts on last month's theme: What is our relationship with our body and how do we relate to it? See all new podcasts.
AmazonSmile Donations
Did you know that Amazon will donate to Threshold every time you shop with Amazon US? Amazon donates 0.5% of the price of your eligible AmazonSmile purchases to the charitable organization of your choice — at no extra cost to you! To donate to Threshold make sure you shop via this link: it has all the same Amazon US products. AmazonSmile is not yet available on Amazon UK.
Threshold Books
Threshold books are available to buy through Chickpea Press (UK delivery only). For a full list of available titles see here.
Events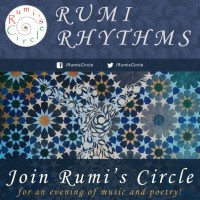 Jun 21: Rumi's Circle presents Rumi Rhythms in Bradford — an evening of poetry and music with performances by our very own David Aldred, Sadat Malik, Fahad Khalid, Daniel Dyer and others! More details here.
Jun 28: Family zhikr in Harrow – monthly zhikr and meal from 6pm (TBC on Ramadan start) hosted by Sania and Amer. For more details and address please contact Sania at saniatmax@hotmail.com.
Jun 29: Remembrance: The Spiritual Practice of Zhikr eCourse. More details to be emailed soon.
Aug 29-31: Threshold UK Annual Retreat at Gaunts House, Dorset. Registrations now open, see here for more info.
Get in touch
We'd love to hear from you — a favourite piece from Mevlana, your own poetry, reflections on the path…please do contribute. We learn so much from each other, may this space be an opportunity for community, connection and companionship.
Email: thresholdsociety@yahoo.com
The Prophet said, "In these days
the breathings of God prevail:
Keep ear and mind attentive
to these spiritual influences;
catch these breathings."
The Divine breathing came,
beheld you, and departed:
it gave life to whom it would, and left.
Another breathing has arrived.
Pay attention, friend,
don't miss this one, too.

[Mathnawi I: 1951-1953]