Reflection on September's theme: Put this vain thinking to sleep, lift up your head into spiritual wakefulness. ~Mevlana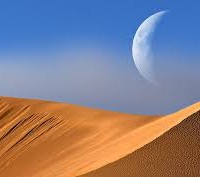 Reflecting on this month's theme, the crucial question that arises for this one is "What is vain thinking?" It must firstly be habitual thinking that forms a barrier between us and Reality, Al-Haqq: fears and desires linked to an imaginary future, or obsessions relating to the past, disconnect us from our lived experience in the present and the abundance which we might find there. Secondly, perhaps 'vain thinking' refers to all the thinking that goes on in our minds to preserve our self-image. This one has come to realise that the preservation of a self-image can be a cause of constant agony, and that the letting go of it may form something of the fana (or ego-annihilation) to which the dervish aspires. Could it be that fana, or the path towards it, is not necessarily some rarefied experience that suddenly grips us, but more likely a continual deconstruction of the self image within our everyday lives – we must commit to being slow-cooked in the fire of Love that burns away this vain self. This one began writing a poem once that was trying to boost his self-image, but hopefully something sabotaged him:
From my Dusty Alley
From my dusty alley
I dream of the Garden:
'O, Rose,' I say,
'your petals are a lion's den.'
'Yes, indeed,' she says.
'Are you the Daniel
to enter them?'
Abashed, I turn to the Moon.
'O, Moon,' I say,
'how many dreams have you conceived with men?'
'Many,' she says.
'Are you the Daniel
to interpret them?'
I turn to the desert over the wall.
'O, Desert,' I say,
'your grains of sand are fiery nothingness.'
'Naturally,' she says.
'Will you, Daniel,
set foot on them?'
The Gardener is laughing now.
'Come again,' he says,
'Next time don't bring anyone!'
~ Daniel Dyer, Altrincham
October's theme is: The interpretation of a sacred text is true if it stirs you to hope, activity, and awe. ~ Mevlana
We welcome your reflections on this theme. Please email thresholdsociety@yahoo.com.
Eid al-Adha: Origin and Spiritual Significance in Today's World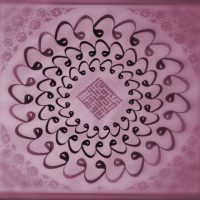 Eid Mubarak friends! Join us for a family Eid day on Sunday October 26th from 1:30-6pm at Christ Church Hall, Wanstead Place, off Wanstead High Street, London E11 2SW
The day includes reflections on Hajj, zhikr, music, arts & crafts.
Children's activities include:
~ an Arabic workshop
~ storytelling about Hajj
~ activity workshop on the 99 Names of Allah
~ bouncy castle and soft-play
~ arts and crafts
~ balloon artist
~ face painter
~ book and art stall
And vegetarian food for all!
Ticket Prices: *£13 adult, £7.50 child (2-12years), £40 family of 4, Under 2s free.
*Early bird discount applies to all bookings before Tuesday 14th Oct. Thereafter £15 adult, £10 kids, £45 family of 4.
Buy your tickets now: www.thresholdsociety.eventbrite.co.uk
Civilization of Paradise
Civilization of Paradise by Asad Ali is now available to buy in the UK. We will have copies for sale at the Eid event or you can buy from Amazon.
Mevlana's Birthday
Yesterday was Mevlana's birthday and to celebrate Spirituality & Practice put together this wonderful resource page that includes links to ecourses from our community and teachers that are still available to take. Check it out here. And a short clip from Rumi – Turning Ecstatic with a commentary by Shaikh Kabir and reading by Coleman Barks: https://www.youtube.com/watch?v=_mRiqu6G_Rg
Annual Retreat Audio
Audio recordings from the sessions at the annual retreat in Dorset here or the podcast page under UK Events.
Events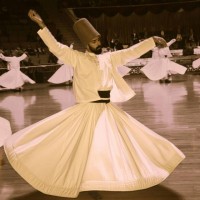 Oct 4: Threshold London Monthly Open Group, 7pm, Library room, Westminister Quaker Meeting House, 8 Hop Gardens, off St Martins Lane, London WC2N 4EH (look for 'Gymbox' sign – and lots of scaffolding!). Newcomers to the group are asked to seek a telephone introduction and briefing with the host/facilitator before attending.  Please phone Sadat on 07710 511517, or e-mail Mahmoud on  hualone@gmail.com with your phone number so he can call you back – please do this at least two days in advance.
Oct 4: Threshold Society in collaboration with Turkish musician Latif Bolat will be whirling at the Edinburgh Italian Cultural Centre to celebrate St. Francis of Assisi and Mevlana Rumi. More information here.
Oct 18: Threshold Bradford zhikr, 3pm, Bradford Quaker Meeting House, Russell Street, Bradford BD5 OJB. Open to all. Contact Saimma for more details: saimma_j@yahoo.com
Oct 26: Family Eid al-Adha day, Christ Church Hall, Wanstead. With music and activities for children. Buy tickets: www.thresholdsociety.eventbrite.co.uk
Dec 12: Rumi's Circle Manchester Urs celebration with Latif Bolat, more details due soon.
Dec 13: Rumi's Circle Bradford Urs celebration with Latif Bolat, more details due soon.
Dec 20: Rumi's Circle London Urs celebration with Latif Bolat, more details due soon.
Get in touch
We'd love to hear from you — a favourite piece from Mevlana, your own poetry, reflections on the path… please do contribute. We learn so much from each other, may this space be an opportunity for community, connection and companionship.
Email: thresholdsociety@yahoo.com
Vain breathings and lies can't be joined with truth.
O brother, you are what you think.
As for the rest of you, it's only flesh and bone.

If your thought is a rose, you are a rose-garden;
and if your thoughts are thorns,
you are just kindling for the bath-stove.

[Mathnawi II: 276-278, The Rumi Daybook]